YOURNALIST

Yournalist was formed by accident in 2009 at the very same hunting cabin, when Oskari Ruohonen (Guitar, Vocals), Santeri Ruohonen (Bass) and Mikko M. Koskinen (Drums) decided to spend an innocent weekend at the summer house. The result was a hangover, twelve songs and one band. Now the band is ready to include itself to the group of recording artists. Yournalist describes their music as "Music for people with unprejudiced minds who are tired of dullness." In spring 2011 Yournalist released a critically acclaimed EP "Slippery and Infected" which resulted in being chosen as one of the "Twelve bands to watch in 2012" by Finland's #1 music mag, Rumba and national radio channel YleX. This spring band released their debut album "Horror and Terror" which is a mixture of pop-rock songs played with a heavy metal attitude and the arrogance of progressive music.
yournalistband.com
facebook.com/yournalist
twitter.com/yournalistband
---
THE FRIEND
The Friend originates from Turku, Finland, and they play melodic and eloquent indierock music with a purpose of bringing joy and good times to peoples' lives. The musical essence of the band can be best described with such words as pop, dance, melodic rock and athmospheric tunes. Their debut album Athletic Girls (released 02/2011) is all of these and more!
facebook.com/thefriendband
twitter.com/thefriendband
instagram.com/thefriendband
---
THE STREAMS
Turku-based trio The Streams succesfully combine elements of pop, americanrock and r&b into their poprock songs.
The story of The Streams began when two teenagers, singer-guitarist Mitja Kiviluoma (of Magenta Skycode tour-guitarist fame) and bassist Timo Saari, met each other at an auction while trying to buy the same guitar. Mitja lost the auction, but had a clever plan of asking Timo to join his band, thus giving him access to this spectacular guitar that he had just lost at the auction.
Two years went by and the boys swore that they'd never play in a band together again. However, they had a change of heart on their shared pilgrimage in Spain, where they, according to Timo, talked of nothing other than women, sex and music. On this 500kilometer walk, they had plenty of time to think about the musical style of their future-band. "We wanted to form a band, which would blend R&B and pop-rock smoothly. This is what we still aim at, and the result is beautiful and fantastic music.", bassist Timo describes.
This present lineup was finalized when Mikko Siusluoto (of Traffic Island-fame) joined the band in 2008. Shortly after that they released the ep "The World is on Fire" (2009), from which the song "Song for the Weak" ended up on national channels LIV and Nelonen's broadcast commercial. After having toured a lot the band focused on working their debut album. They hired Oskari Ruohonen (Yournalist) to produce the album. While in studio the boys were inspired by such artists as Neil Young and Bob Dylan. From the eleven songs on the album called "Hopeless Play" (2012), some make you dance, some relax, one saddens you and the rest simply lift your spirit!
---
KIVESKIVES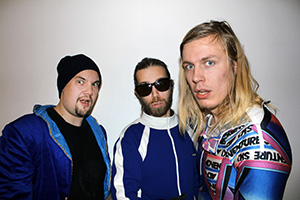 Hailing from Turku, Finland Kiveskives is here with a new album! Their style in music is a psychedelic instrumental spacerock with nintendo sound influences. Kiveskives has been touring a lot within few years and they have made over hundred shows including London, Paris and Glasgow. Kiveskives released their first full-lenght album "Joystick" on May 2012 which was rewarded with good reviews in Finnish music media. The second album "J.S. Bach In His Favourite Disco" hit the stores on 4th of April 2014 trough Drink Tonight Records.
Whenever Kiveskives is on stage or on your headphones – it's time for having fun and sweaty dancing with these funny finnish nintendorock ambassadors!
kiveskives.com
facebook.com/kiveskives
---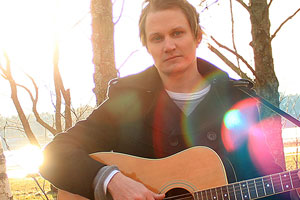 KLASU
Klasu = Helsingissä asuva laulaja ja lauluntekijä Lasse Toimi. Jo vuosien ajan musiikkia tehnyt Toimi on vaikuttanut mm. kokoonpanoissa  Common Tones, Wojciech, Koria Kitten Riot ja Traffic Island. Muun musiikintekemisen ohella Klasu on pitkään haaveillut suomenkielisten kappaleidensa äänittämisestä ja esittämisestä. Keväällä 2015 julkaistiin ensimmäisen soololevy, joka sisältää kaihoisaa mutta kaunista suomenkielistä popmusiikkia.
klasumusiikki.com
facebook.com/klasumusiikki
twitter.com/klasumusiikki
instagram.com/klasumusiikki
---
AAMUYÖN SIRKUS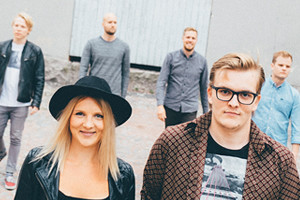 Aamuyön Sirkus on turkulainen suomenkielistä populaarimusiikkia tekevä yhtye, joka sai alkunsa vuonna 2010 kun Hallikaisen sisarukset Oona ja Eeli päättivät perustaa kokoonpanon helpottaakseen luomisen tuskaansa. Ahkerasti vuosien varrella keikkaillevan poppoon hitaasti kypsytelty debyyttialbumi julkaistiin maaliskuussa 2016.